Upcoming Tai Chi and QiGong Classes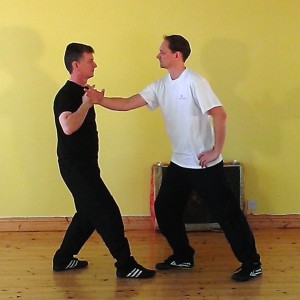 This page is for new upcoming Tai Chi and QiGong classes, seminars, workshops, and demonstrations. Currently there are no new classes, seminars, workshops, and demonstrations scheduled. 
People are welcome to join many of our ongoing classes.
For Details of all of our Ongoing Classes please see the Ongoing Classes Page.
Please check back here or send an email to [email protected] asking to join our mailing list for news of when we have new classes starting.
Tai Chi and Qigong (Qi Gong) work through simple postural alignment and mind awareness techniques. They promote a deeper natural breathing which in turn leads to improved Qi flow to the internal organs. Sequential to this, a more relaxed nervous system is achieved, leading to an enhanced awareness and a profound feeling of wellbeing. All this gives us a complete system of mind, body, and soul discipline. The method of Tai Chi taught at the Jade sun School of Tai Chi & Qigong is rooted in the Yang Family Style of Tai Chi Chuan. This involves the practice of moving in and out of structured body positions in sequential coordinated patterns. The movement is slow and precise allowing dynamic internal application of the above Tai Chi principles.
Centre, Learn, Train, Heal, Evolve.
Centre in your true nature
Learn to live in an awakened state
Train to generate light
Heal profoundly on all levels
Evolve into all of who you can be.