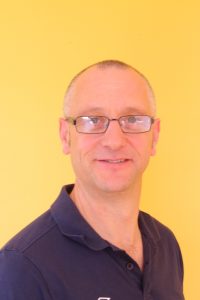 Ger Hickey certified as a Tai Chi & Qi Gong Instructor in February 2016, as a Level 2 Qi Gong Instructor in 9th September 2019 and as a Level 2 Tai Chi Instructor in April 2023. He was a Registered Tai Chi & Qi Gong Instructor with the School from 29th August 2016 and was appointed as a School Instructor on 21st January 2023.
Ger is also Certified to teach the following Modules:
'Six Word Secret' Qi Gong
The Relationship Between Tai Chi & Qi Gong
Ger is also currently attending our Level 2 Push Hands Instructors Training Course.
Tai Chi & Qigong Classes
Ger gives group and private classes in his centre in Lucan.
Ger Hickey Contact Details
Ger can be contacted on 086 3532697 or on [email protected].