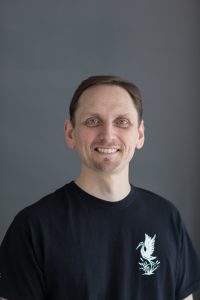 I have trained in Tai Chi & Qigong since 1998. I became certified to teach Tai Chi and QiGong on 6th August 2012. The vast majority of my training has been with Gary Collins who invited me to cofound the Jade Sun School of Tai Chi & Qigong in 2013. I continue to train with Gary and have also trained in two forms of the Dayan, or 'Wild Goose', system of Qigong.
For me Tai Chi and QiGong are very powerful tools which have helped me to heal physically, mentally, emotionally and spiritually. I am primarily interested in these beautiful systems for their healing benefit. I have attained a B.A in Psychology (U.C.D.) and a Certificate in Counselling Skills (I.C.C.P.)
Along with my wife, Alison Traynor, we offer Solar Sound Healing and 'Jade Sun School' Meditation-Healing programs via 'The Centre of Us'.
I am delighted to be able to offer to teach these systems as I believe that they are one of the most powerful tools we have today to help us to engage our own healing and well-being.
I currently reside in Wicklow, just outside Wicklow town. It is an area I love, having moved there from Dublin. I live there with my beautiful wife and our adorable (and challenging!!) young sons. Aside from Tai Chi & Qigong I love playing guitar, song writing and listening to music.
Tai Chi & Qi Gong Classes
Neal currently gives Private classes in Sandycove, Co. Dublin.

See our On-going Classes and Upcoming Classes pages for further details.
Neal Traynor Contact Details
Neal can be contacted on 087 9085684 or at [email protected].